Dodge Dealership near Mississauga, ON
Brampton's Favourite Dealership
When you want to know you have a store that you can rely on for all your automotive needs that's just a short drive from home - choose Brampton Chrysler. Our dealership offers a wide variety of opportunities for drivers from all walks of life to find the vehicle and the results that work best for you. Just take a moment and review our online inventory and see why we are regarded as the Dodge dealership near Mississauga that you should check out when you're looking for a new or pre-owned vehicle. In fact, it goes beyond that, too. With the facilities in place to keep you driving further, better, we're going to be the store that stands up and makes your experience on the road even better. Our assortment of vehicles and services aims to get you where you're heading without complications and certainly without hassles along the way.
What does this mean for you? Well, it means that you're going to enjoy a personalized and honest experience that introduces you to our store and the vehicles that match your driving habits. We like to get to know the people we work with - and grow relationships that make your life better and provide you with a store that stands out and feels like you've come home every time you need us. Check out our inventory today and let's get to work making your experience as great and entertaining as you deserve it to be. Join us today at 190 Canam Crescent in Brampton, Ontario and let our experts assist you. If you have questions, please reach out to us at 1 (866) 947-6563 and we'll be happy to provide you with all the information you might need!
COMMITTED TO OUR CUSTOMERS
We believe in the importance of friendly, reliable service that makes life better.
CONVENIENCE AND OPPORTUNITIES AWAIT
You deserve options that best reflect your specific preference.
EFFECTIVE DEPARTMENTS AND EXCEPTIONAL TEAM
State-of-the-Art facilities and dedicated experts work for you here.
Why Choose Brampton Chrysler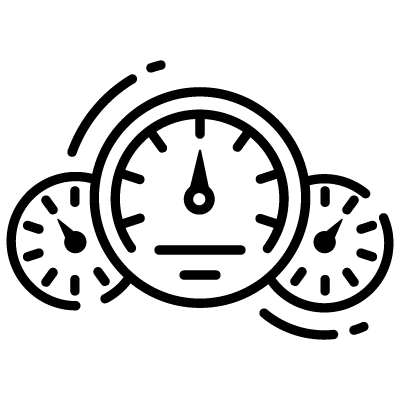 The Incredible Dodge Dart
There are few gateways to the road that will reward you the way the Dodge Dart can. Whether you want to focus on the fact that this affordable vehicle offers a variety of engine options and personalization points, or you'd prefer to feel confident thanks to recognition that ranges from IIHS Top Safety Pick award to world-class entry design - the Dart will definitely impress. Add to that the effective fuel economy that has been the most awarded in its class and entertainment system, this is sure to be a car you'll love to drive. Class-exclusive 8.4-inch touchscreen is definitely a point worth referencing! Find out more at Brampton Chrysler - your premier Dodge dealership near Mississauga!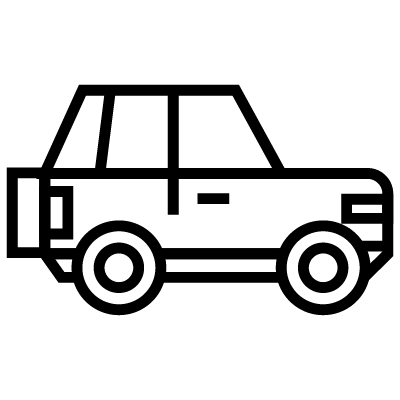 The Fantastic Dodge Grand Caravan and Journey
When you want to drive with a sense of confidence that comes from a vehicle line worthy of over 30 years of award-winning features and dedicated comfort innovations, well, the Grand Caravan might just be the minivan you've always wanted to drive. Numerous awards have been rewarded to the Grand Caravan, and with a reputation for reliability backed by an effectiveness that goes unquestioned - you're in for a treat! Maybe you're more inclined to drive a Journey? This impeccably-designed crossover is full of opportunities: from I-4 or V6 engines, FWD or AWD drive trains, and space for 5 or 7-passengers, these are vehicles you'll love to drive! Test them out today at our store! Explore it today!
Great Dodge Vehicles at Your Dodge Dealership near Mississauga
Exceptional design efforts and sophisticated innovations in form and technology has made both the Charger and Challenger prime representatives of their classes. The Challenger, you have first-in-segment available 8-speed transmission, and opportunities for horsepower on both models up to 707 to ensure you get where you're going with convenience, style, and the wonderful qualities that Dodge brings to all its vehicles. Check out the Charger and Challenger or learn about the Viper when you stop by our store and meet our fantastic team.
The Durable and Capable Dodge Durango
Expect more and be granted precisely that when you choose the Durango. A SUV for drives from here to there and back again, the Durango is ready to make an impression. Passenger space between 6 and 7 seats, with best-in-class power available to make your driving experience even better - as well as standard AWD - you're going to appreciate what the Durango has in store for you! Check this out and let our professionals know what we can do to make your search even more effective!
Drivers that want to receive the honest and reliable service of a modern dealership that has the facilities and the staff in place to impress and win your business every time you come to us need only reach out to Brampton Chrysler for results that make a difference. We aim to put you into the driver's seat of your automotive match, and with a variety of car, SUV, minivan, and truck inventory on our lot you will find your time in our care both fun and engaging.
Let's work to put you on the road with the confidence that comes from effective and reliable service that makes no compromises. Friendly and resourceful, our team it here every step of the way to ensure you drive home the vehicle that you deserve to drive - with the facilities to keep you on the road for years and years to come. Find out more when you reach out or stop by our store in Brampton, Ontario.
The service I got was amazing. I felt very comfortable discussing what my family needed in a new vehicle which they helped me with very quickly! A great experience and so happy I came here to get a reliable vehicle I can depend on. Thanks Brampton Chrysler 🙂
Ashley K.
Whether buying your first or replacing an older model, Brampton Chrysler is the right place to visit for that new Jeep you want. They'll also help you with your vehicle insurance replacement claims. They took care of mine in just a few days. Ask for Max for great customer service and advice.
Tony P.
Purchased my new 2016 Ram 1500. My salesmen was Max and he followed the sale right to the end ensuring everything was perfect for delivery. Everyone I dealt with was great including my first oil change service. Polite and very professional. My experience at Brampton Chrysler was nothing short of Excellence. Hats of to Max and his team.
Paul J.
Get More Out of Your Dealership!