GIVING YOU A TOP-TIER DEALERSHIP EXPERIENCE, EVERY TIME.
Auto Repair Services at Brampton Chrysler Dodge Jeep Ram
SERVICE SPECIALS
WHEEL ALIGNMENT
TIRE CHANGE
Changing the oil in your vehicle is a fairly straightforward task. Sure, you could do it yourself and save some money, but it's time consuming, messy, and can be stressful if you don't quite know what you're doing. When you need an oil change in Brampton, take it to the experts in the Service Department at Brampton Chrysler. They'll get your oil changed quickly and efficiently, without you having to worry about what to do with the old oil or making a mess. What are you waiting for? Come to Brampton Chrysler and get your oil changed with no appointment necessary!
In the Service Department at Brampton Chrysler, we do more than just oil changes. We take care of it all! Bring your vehicle to us for its regularly scheduled maintenance, to take care of that weird sound you've been noticing, and for full transmission replacements. Our highly skilled service technicians will take excellent care of your vehicle and have it back on the road in no time at all. We aim to deliver top tier vehicle service on every make and model that comes into our department. You'll find our commitment to excellence extends well beyond our Service Department and into every corner of our dealership. Whether you're getting your vehicle serviced or wanting to buy a completely new one, our friendly and knowledgeable staff are here for you and all of your automotive needs! Visit us today at 190 Canam Crescent in Brampton, ON, or call 888-696-7350.
EXCEPTIONAL SERVICE
From sales to service, you'll always get a world-class dealership experience.
EXCELLENT SELECTION
You'll never have to settle for less at Brampton Chrysler.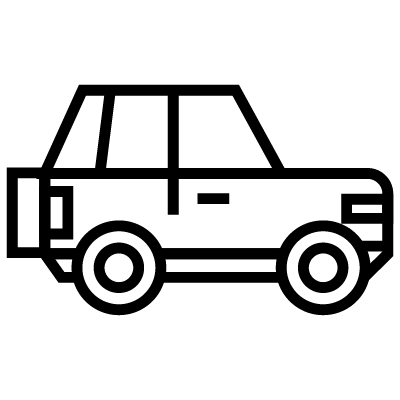 COURTESY VEHICLES
In for repairs? Our courtesy vehicles keep you on the road.
WHY CHOOSE BRAMPTON CHRYSLER
EXCITING NEW VEHICLES
Looking for a new vehicle entirely? Come and browse through our great selection of vehicles! Our friendly and knowledgeable sales team members would be happy to assist you in finding the new Chrysler, Dodge, Jeep, or Ram vehicle of your dreams. Whether you're interested in a powerful Ram 1500 or a family-friendly Dodge Grand Caravan, you're sure to find a lot to love in our inventory. Let us set you up with a test drive of anything that catches your eye!
QUALITY PRE-OWNED VEHICLES
Perhaps you're in need of a new vehicle but want to keep some money in your pocket. Take a look through our selection of quality used vehicles instead! Every pre-owned vehicle on our lot has been thoroughly inspected to ensure safety and reliability and comes with a complimentary CarProof report to inform you of the vehicle's history so there won't be any hidden surprised further on down the road. When you choose a pre-owned vehicle from our dealership you'll be getting a great vehicle and a great deal. What could be better?
HASSLE-FREE FINANCING
Once you've found the perfect new or pre-owned vehicle for you, be sure to stop by our Finance Department and speak to our finance experts about the options that are available to you. We'll collect some basic information from you and come up with a plan that works best for your needs and budget. We work hard and negotiate on your behalf to get you the auto loan you need at the lowest interest rates possible. You're in good hands when you stop by the Finance Department at Brampton Chrysler!
ONE CLICK AWAY
At Brampton Chrysler, we believe in making your automotive experience as convenient and easy as possible. That's why you'll find everything you need on our website! Search for vehicles, book a service appointment or an oil change in Brampton even apply for financing online at your leisure! You can even ask us questions using our chat box at the bottom of your screen! Of course, you can always give us a call at 877-866-6193 or visit us at 190 Canam Crescent if you prefer face to face. However you like to do business, we're here for you!
WELCOME TO BRAMPTON CHRYSLER
At Brampton Chrysler, our goal is to give you a better way to shop for a vehicle. Our extensive selection of new and pre-owned Chrysler, Dodge, Jeep, Ram, and Fiat vehicles ensures that you'll be able to find a car, truck, or SUV that suits you perfectly. Our friendly and knowledgeable sales staff takes the hassle out of your shopping experience, and our top-notch Service Centre will keep you on the road, kilometer after kilometer. Whatever you're looking for, Brampton Chrysler delivers. Your satisfaction is our number one priority! You can experience this commitment to our customers every time you step through our doors. We'll give you a friendlier way to shop, and a modern dealership experience. Go ahead, take the journey, with Brampton Chrysler. Visit us today at 190 Canam Crescent in Brampton, ON, or call 888-696-7350.
This dealership is amazing. They always make the customer is a priority. The Service Department is awesome. The Service Manager Jamie is very friendly and knowledgeable.
- Christina K.
The service at this dealership is awesome. They always go that extra mile to help me and my family. The Service Manager Jamie is always happy to help, and ensures all customers are happy. The service advisors are knowledgeable and pleasant to deal with, and the mechanics really do know their stuff. We purchased a few cars from this dealership and are very happy with the sales department, and the service department. Max in my opinion is the best sales guy and he always gives me the best deal. He really knows the vehicles. Really does make sure you're happy, even after the sale. I recommend this dealership and the Service Department to all my friends.
- A Google User
Dan was quite the awesome man today! Great service and very happy. Chelsey was also most pleasant to deal with as well. Would definitely recommend this service dept!
- Rene I.
FAQ About Oil change in Brampton
It's very important for you to understand when and how often you need to change oil, what type your car needs, and much more.This video will help you know 5 things about oil changes for your RAM & Dodge- it will certainly help to learn the right time to change it, how often to change it and what is the best oil for your car.
When to change the oil in your car?
Many cars, pickups, and SUVs now have service reminder monitors that alert drivers when to change their oil. Once you get that alert, don't delay getting it done.
How often to check the oil level?
We recommend checking your oil level at least once a month to get repairs done on time. You can check it on your own by using dipstick; make sure your car is parked on level ground.
How often to change the oil?
It's important to understand that timing to change the oil is very important. It's not just about miles, because if you don't drive your car a lot, even so, your oil still needs to be kept fresh.
Choose the right oil for your car?
Like our body wants food, the car wants the right oil. If you're not sure which oil to use, check with us at Brampton Chrysler Dodge Jeep Ram to get the right set of expert opinions.
Does your car need synthetic oil?
The synthetic oil is designed to be more effective at resisting breakdown and withstanding high temperatures. If you live in a region with very cold winters or very hot summers, or if your vehicle is primarily used for towing or hauling heavy material, synthetic oil is quite effective to put up resistance to breakdown.
What kind of oil do RAM trucks use?
Different engines operate best with different weights of oil We advise you to use the recommended weight by experts when changing your oil
3.6L - SAE 5W-20
5.7L - SAE 5W-20
6.4L - SAE 0W-40
What kind of oil do Dodge Challenger use?
SAE 5W-20 Synthetic Motor Oil, 1 Quart by Eneos®
If your vehicle is due for an oil change or if you're not sure when your last oil change was, then see our experts at Brampton Chrysler Dodge Jeep Ram who would rightly guide you to ensure the most suited oil goes into your car's engine, prolonging its overall operating life.Hope to see you soon. Have a good day.