Ram Trucks for Sale near Georgetown
Brampton's Favourite Dealership
Located just a short drive away, we're pleased to be of service and assistance in your search for great Ram trucks near Georgetown. Our team of dedicated specialists are here to answer your questions and help you narrow down the options until you have found the model that best represents your needs and expectations for the roads and work ahead. We want you to have a great time in our care and assure you that we're always prepared to go above and beyond to ensure that happens. We're in the business of building lifelong relationships with our customers and strive to win your business every time you come to our store through goodwill, great response time, and the friendly atmosphere that ensures you can drive home with a sense of satisfaction.
Your time is valuable, so spent it with people that care about your best interests and aim to get you the best possible selection of Ram trucks for sale. Whether you want a light-duty model like the Ram 1500 with its 3 engine options and various body types, you'll be able to personalize this impressive truck to your personality and requirements. Check out the Ram 2500 if you want a heavy-duty truck that can handle work and life with a sense of ease and calculated, carefully-designed ruggedness that stands out. Finally, we come to the Ram 3500. A heroic vehicle that has award-winning capabilities backed by class-exclusive features that are sure to impress. Find out more about all of these Ram trucks and so much more when you choose to work with the Brampton Chrysler team. We're looking forward to assisting you today!
COMMITTED TO OUR CUSTOMERS
We believe in the importance of friendly, reliable service that makes life better.
CONVENIENCE AND OPPORTUNITIES AWAIT
You deserve options that best reflect your specific preference.
EFFECTIVE DEPARTMENTS AND EXCEPTIONAL TEAM
State-of-the-Art facilities and dedicated experts work for you here.
Why Choose Brampton Chrysler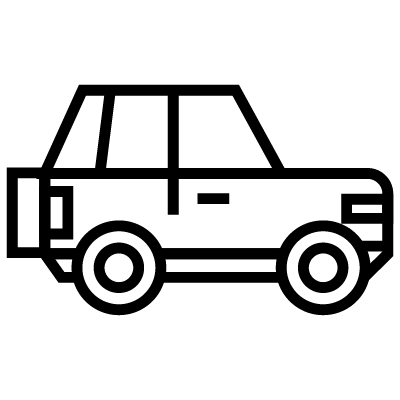 The Ram 1500 for
Modern Drivers
There's just something about the fantastic features present on the Ram 1500 that make it a go-to for drivers that want a light-duty full-size pickup truck that can do more. Consider driving one with the award-winning 3.6-Litre Pentastar VVT V6 has everything you could want on a powerful and reliable truck, so why not check out our excellent selection of Ram trucks for sale near Georgetown. The Pentastar's practical value is easy to note with 305 horsepower and 269 lb-ft of torque, which only impresses further with a fuel economy as effective as 9.6-L/100 km (29 mpg) highway. Sounds like the perfect truck for you? You can find the Ram 1500 and more Ram trucks for sale near Georgetown here at Brampton Chrysler!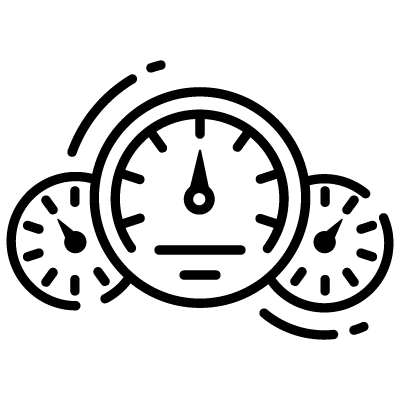 The Class-Exclusive 3.0-Litre EcoDiesel
V6 Engine
A revolutionary engine that has elevated the Ram 1500 into new heights of performance and efficiency. In fact, it makes the truck so efficient it has gone on to earn ecological awards - among others that are just as quick to remind that despite the efficiency you'll also have an effective working machine backing you up. Wards Magazine has recognized the EcoDiesel 3 years in a row - and with best-in-class fuel economy as good as 8.0-L/100 km (35 mpg) highway, well, there's good reason for it. All of this and you'll get 420 lb-ft of torque backing you up along the way!
Incredible Ram Trucks for Sale
near Georgetown
Choosing a truck like the Ram 2500 means that you want to get a little more power out of your experience. Who are we kidding? Not a little power - a lot of power! Choose from the HEMI brand's great lineup including Canada's best-selling V8 engine - and with a powerful 395 horsepower backing you up with 410 lb-ft of torque, well, jobs are going to get a whole lot easier when you choose this to partner up with. If the 5.7-Litre HEMI is not the one for you, well, you can step up to the 6.4-Litre HEMI V8 for an extra push and potential. The Ram 2500 can also be optioned with the 6.7-Litre Cummins Turbo Diesel I-6 if you'd prefer more torque behind you!
The Impressive Ram 3500
The Ram 3500 can be chosen with the same fantastic engines as the 2500, but with an extra step up in capabilities and power. Consider, for instance, the advantage of having up to 900 lb-ft to get on the road and ahead of the curve. Let's make sure you have all the information you need to make a decision that stands out and addresses the work or the fun that you intend to have with your Ram 3500. With plenty of body types to consider - it's easy to find what you're after at Brampton Chrysler!
Drivers that want to receive the honest and reliable service of a modern dealership that has the facilities and the staff in place to impress and win your business every time you come to us need only reach out to Brampton Chrysler for results that make a difference. We aim to put you into the driver's seat of your automotive match, and with a variety of car, SUV, minivan, and truck inventory on our lot you will find your time in our care both fun and engaging.
Let's work to put you on the road with the confidence that comes from effective and reliable service that makes no compromises. Friendly and resourceful, our team it here every step of the way to ensure you drive home the vehicle that you deserve to drive - with the facilities to keep you on the road for years and years to come. Find out more when you reach out or stop by our store in Brampton, Ontario.
The service I got was amazing. I felt very comfortable discussing what my family needed in a new vehicle which they helped me with very quickly! A great experience and so happy I came here to get a reliable vehicle I can depend on. Thanks Brampton Chrysler 🙂
Ashley K.
Whether buying your first or replacing an older model, Brampton Chrysler is the right place to visit for that new Jeep you want. They'll also help you with your vehicle insurance replacement claims. They took care of mine in just a few days. Ask for Max for great customer service and advice.
Tony P.
Purchased my new 2016 Ram 1500. My salesmen was Max and he followed the sale right to the end ensuring everything was perfect for delivery. Everyone I dealt with was great including my first oil change service. Polite and very professional. My experience at Brampton Chrysler was nothing short of Excellence. Hats of to Max and his team.
Paul J.
Get More Out of Your Dealership!